Sponsored Links
Partnership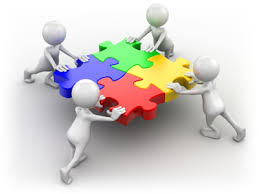 TSPA's popular brand has been offering tennis services since 2002 and is Montreal's premier recreational camps, TSPA is seeking to expand its presence in the Montreal area where it can make an impact to the community by providing a fun and secure recreational getaway for children and teens during their summer school breaks while creating jobs, raising awareness for tennis, and promoting the benefits of positive sports psychology --- a hallmark of the TSPA brand.
Fast Facts
• Founded in 2002 by a sports psychology coach and tennis enthusiast.
Read bio
• Membership retention rates: 90%
• Average number of members per season: 250
• Age range of junior members: 5- 17
• Current locations: Verdun and Cote St Luc
• Number of court facilities: 3
• Season duration: 5 months (May - October)
• Sample activities: tennis (tournaments/exhibitions/lessons), pool, soccer, post/pre-camp supervision, sports psychology workshops, incentive programs.
See more
• Employs instructors and supervisors who must pass the TSPA certification courses
• Offers financing and flexible payment plans.
Read more
Partnership benefits
• Increase revenue generated by renting your facilities
• Association with the TSPA brand, a reputable sports recreational company
• Proven service oriented towards fun, education and positive reinforcement
• Drive awareness for your facility through co-marketing advertising opportunities with TSPA
• Limited liability since TSPA is responsible in running the day-to-day activities
• Presence of certified tennis instructors as well as professional sports psychology coach
Eligibility
• Up to four courts for part of the day
• Swimming pool (ideal)
• Large grass field to play other activities such as soccer, football, Frisbee etc.
• Shelter from the rain with ample space for the kids to have activities indoors.
• Link from your website to tspa.ca (ideal)
• Promotional information sent to residence of your area
• Office space (ideal)
Apply for Partnership Collaboration